Learn Programming Online Using codecademy.com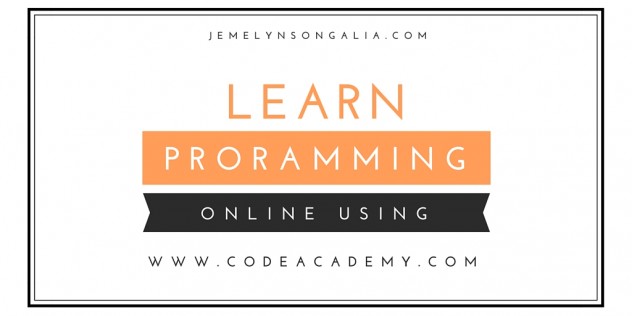 I am a computer science student and I just want to re-freshen my programming skills. Even just basic. So I asked my bestfriend google where to learn online about programming and it directs me to codeacademy.com.
You can learn different programming skills like HTML, CSS, PHP, JavaScript, SQL, Java and a lot more. Just check their site > www.codecademy.com
So let me navigate you in their website.
When you go back to their website, you will see this..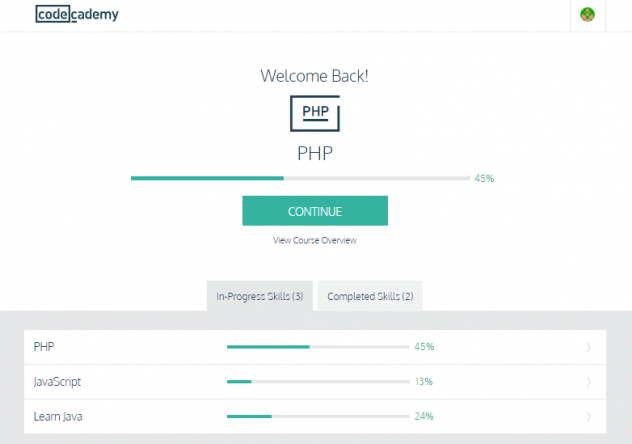 You will see the programming language that is in-progress or the one that you are not finished yet, and on the second tab is the completed skills.
I have completed 1) SQL 2) Making a Website.
There are 3 ways to enhance your skills or learn Programming in Code Academy.
1. Web Developer Skills – Learn to build professional websites and applications as used by real businesses.
If you learn through Web Developer skills, you will learn programming language in package. Example, you will build a website, and in building a website, you need – HTML & CSS, so you will learn HTML & CSS. And you will learn this step by step, there will be an activity step by step, and in that step by step activity you are creating a website. So after the lesson, you already created a website.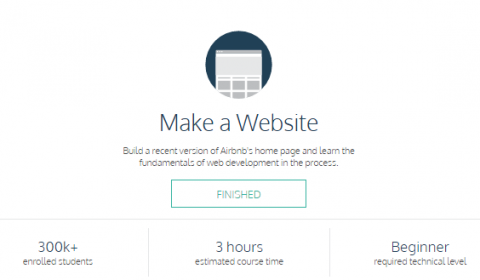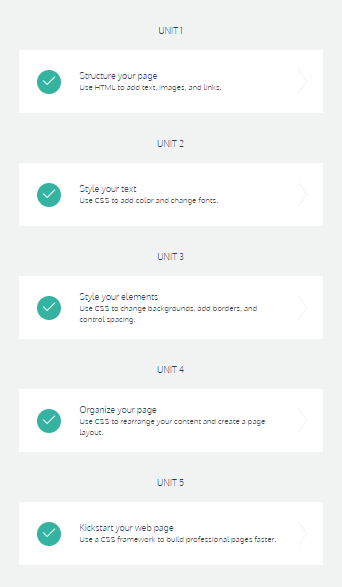 Also in every web development skills, and in every language that you will learn, there's an overview like this above.
– How many enrolled students
– The estimated time that you can finish this course
– The required technical level
– And the units
And below is what your working space will look like.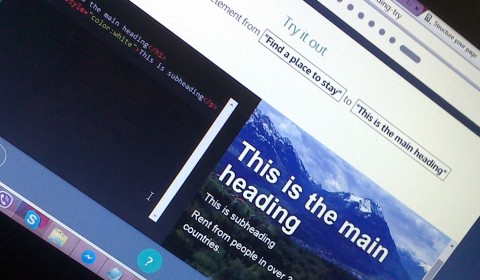 And you will have badge every after the unit and every completing the lesson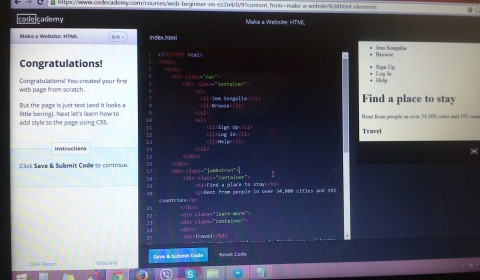 2. Language Skills – Learn core programming concepts and syntax for the world's most popular languages.
If you want to learn specific programming language like – HTML & CSS, JavaScipt, jQuery, Python, PHP, & Ruby differently.
3. Goals – Get started with coding with these 30 minute goals.
– You can create an animation of your name
– You can make a website all about you
– You can build your own galaxy
4. APIs
And you can learn how to use popular APIs to make your own applications.
Now let's have some Pros and Cons or what it can improve more.
Pros:
– I like the idea of after explaining the functionalities, and then there's an activity after and you will try to code it using their own built in compiler
– There's a badge every after exercise – you will get motivated in doing more and accomplishing the course
– There's also a certification each course
– When you're still in progress in the programming course, there's a percentage on how % you are already done, and you can just continue where'd you left
– There's a completed skills tab so you will remember what programming language you are done already
Cons / What could improve:
– Sometimes when you will run code in the activity part, there's code that you really need to copy and paste the specific code. I mean you can't explore additional codes
– More programming language please. 😀
And the verdict. I like and love how it is built. I really enjoy learning programming here or refreshing my programming skills. It's like it is very easy to learn programming here. And yes, because they made it easy to understand. So thumbs up codeacademy team! For those who wants to learn the basic of programming, I highly recommend codeacademy.com.
Happy Learning!